---
As soon as English Laundry launched it became an immediate cult success in America. It has now become one of the leading fashion brands in the U.S.

The collection, which started out as an elaborate shirt line, has grown into a full lifestyle selection of suits, tailored separates, neckwear, footwear, headwear, outerwear, sweaters, dress & sport shirts, denim, and accessories.
The English Laundry designs are based on selected English stripes, plaids, and solid poplins from the 1960's and 1970's, the era in which the original designer, Christopher Wicks, had grown up. The styles range from Mod to Hippie Floral and beyond.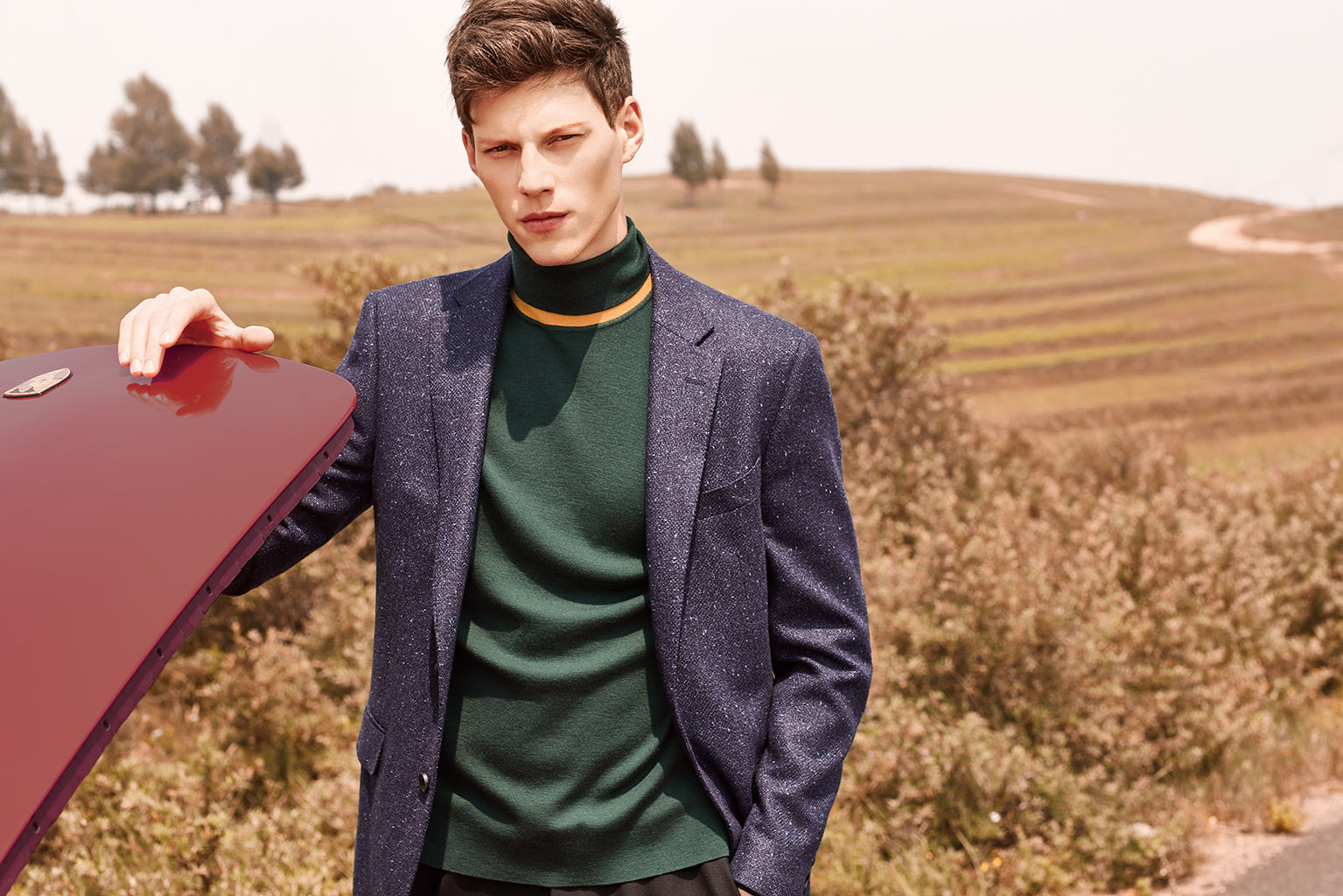 Elegant and Unique detailing adds visual interest and a complete lifestyle aesthetic to our garments. This allows him to be arrogant, transparent in his confidence and diverse yet consistent. Smart mixing of colors and patterns; creating a 60's and 70's rock-star fashion adapted for the modern-day rebel.

English Laundry is not for the faint-hearted man. He takes what he wants, smiling un-apologetically as he takes it. He is brilliant, brash and bold. A true Englishman at heart, he appreciates '60s mod, but transforms it into the quintessence of modernity. He notices the most minute of details, making sure every item he owns is as unique as he is.

But above all, the English Laundry man is . . .
Elegant, Arrogant and English
---